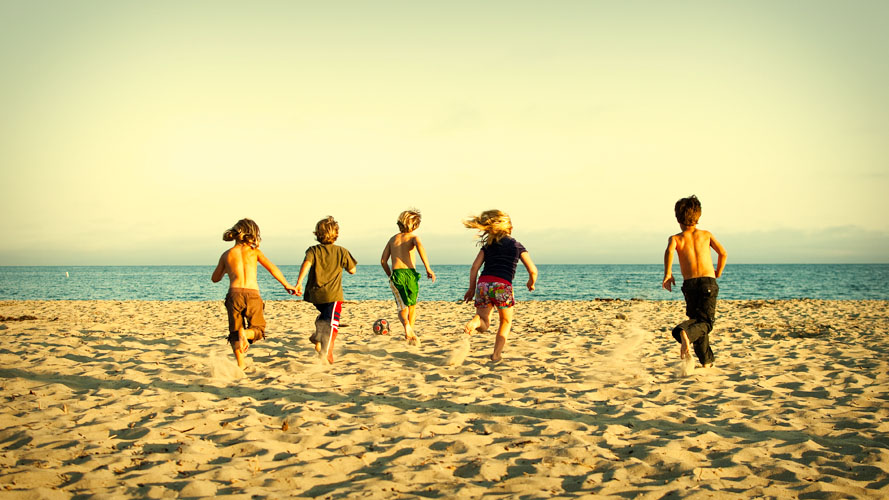 With one last weekend left in August, I got to thinking about my end of the summer bucket-list. Now, I realize everyone's different and not everyone can hit up the beach for bonfires and s'mores. However here are a few options just to get your mind racing.
---
1.  Find a pool, lake, river or lake…Florida friends, beware of the gators in the canals.
2.  Watch an old movie series…like Star Wars, Karate Kid or Rocky.
3.  Ice Cream or Frozen Yogurt…and get extra sprinkles, because you have to live it up now and then.
4.  Finish that book you started at the beginning of summer and try reading it outside.
5.  Hit up your local downtown for a spontaneous photo tour…grab a camera and shoot.
6.  Go for a bike ride. Better yet, invite a bunch of friends to ride with you.
7.  Barbecue…because there's just something special about something cooked outside.
8. Introduce yourself to a neighbor…it's difficult to love your neighbor when you don't even know their name.
9.  Find a festival, concert or outdoor movie night…most cities have one this weekend.
10. Art…hit up a museum and act like you are an undercover art critic.
11. Add summer fruits and vegetables to an unexpected treat…there's even one spot in L.A. that tops their doughnut with fresh seasonal fruit.
12. Pass out bubbles…hit up your local park and pass out bubbles, people love bubbles (before giving to kids, always ask parents first, so they don't think you're a creep).
13. Public transit…take a bus or train ride to part our city you always wanted to explore.
14. Travel…24 hour airline deals are everywhere right now. London, New York, Chicago, Milan, Miami, Springfield…explore and enjoy.
15. Show up to your kid's school a little early with Starbucks coffee boxes and pass out free coffee to all the parents…they need it.
Here's to a great weekend! Cheers.