One morning, in the diner I was frequenting, I saw an old friend, Marvin, looking morose. When I asked him what was the matter, I could barely hear him. "No, no, I'm fine," he said. "Just had some setbacks. I think maybe I have to rethink what I doing." When I asked him why, he didn't really give me a clear answer.
I see this a lot. When people get down, it's like their voice gets down too – down to a whisper. Marvin had been on a roll with his new job in a computer game company, taking to it like a fish to water. When he started, he did everything he was asked to do, and he did it fast. He started early; he stayed late. He listened to everyone and he thought about what he heard.
"So then they asked me to evaluate some new game proposals. I was psyched. I spent three days and nights working on it. I had everything together – sales, reviews, industry expectations, stock prices – everything. I went to the meeting with all the suits. I even bought a suit." I looked at him surprised. "Well, I bought a sport jacket and a tie." "And what happened", I asked. Marvin explains, "What happened? I'll tell you what happened. The Man – the guy who sits at the end of the table, can't be fifty-five, whose fingers are too clunky to use even a Wii, who's always chewing on a pencil; that guy says, 'Its garbage.'"
"That's all?" I asked. "That's all. Moves on to the next project. I'm looking around the room and nobody's looking back at me. I might as well be dead." "That's tough", I said trying to find the words to say. Marvin grumbled under his voice, "I might as well be back at my old job. At least there, nobody noticed me."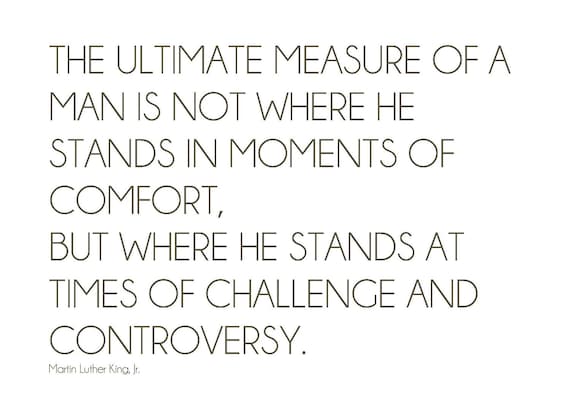 I could hardly hear him again, but I know he's really saying: It's too hard. Nobody cares. I don't need this kind of rejection after I worked so hard. Even when you are on the path, when you know your goals, when you are letting your passion drive you, sometimes you are going to go off the road.
I worked once with a running back in the NFL. He was at the top of his career, then one season, he began fumbling the ball. He'd get tackled and lose the ball. It became such a fear for him, that he was afraid to carry to carry the football at all, especially in crucial situations. I was able to work with him, but the problem plagued him for the rest of his career. Even worse, he took the problem into his personal life. After he retired from the NFL, he received all kinds of offers for business opportunities that he could get involved in. But, he decided not to take up any of them because he was afraid he would fumble it. His fear had become his vision in life. He was shrinking back from life, not rushing forward to grasp it. That's the way Marvin was feeling as well.
"So do you really want to go back to your old job?" I asked Marvin. Marvin answered, "Yes. No. I mean, I don't want to get dumped on like that again. What if I don't have the talent anyway? Why get beat up all the time? This isn't the first time I screwed up, you know. Even at the last job, they were always telling me what I did wrong."
During the most difficult times in our lives, we are growing, changing, and learning, even when we don't realize it.
Think about such a time in your life. It may be difficult to think about, but it will be worth the effort. (And the more you do it, the easier it will become.) Start with something that happened many years ago. How did you react? Did you lash out? Did you pull back within yourself for weeks or months? Did you reach out to others for help?
Now looking back years later, does it seem like a turning point in your life? What strengths did you gain from it?