In ancient time, every town where early Jews resided there was a synagogue. The word Synagogue translated means 'assembly.' It was often made up of a large prayer hall, an ark holding the Torah scrolls, with other rooms that would enable study and socializing. It was the place where early Jews would gather together to pray, to study, to converse, to talk about what God was doing and what God will do. It was the place where one brought their children, where learning was held in high regard, discussion and knowledge were facilitated and protected. Ideas could be thrown out, worked on, and shared. Wisdom could be communicated freely to all those who listened and participated. The synagogue was the place where a Jew would encounter God and encounter others. Prayer and teaching walked side by side with debate and dialogue. It was the place where the spirit of God dwelled, where the righteous (the sincere) could find a space to grow.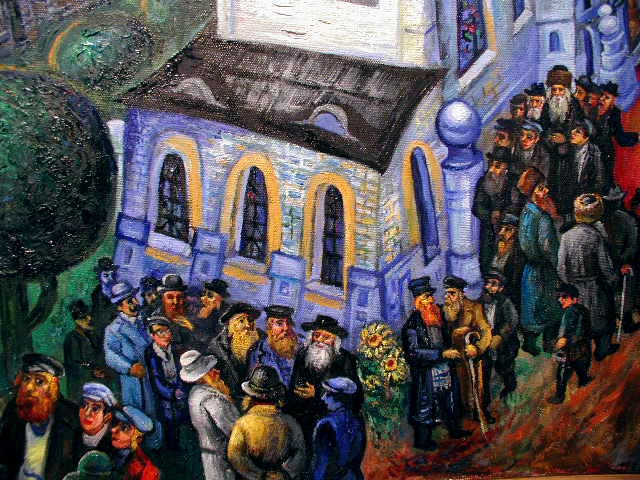 The synagogue is a center, where a different kind of conversation could happen, a conversation that was not obstructed or hindered by the forces of the outside world. It was unique in that the ideas spoken about were not abstract concepts that only existed in the minds of the ideal, but rather the words of a story. It spoke of a people, a community, who met God and because they did, became his people. They knew this God through his instruction of a different way of living. One defined by love, sincerity, neighborliness, and care for fellow-man. In a world full of empires, war, poverty, and corruption it was the synagogue that stood as a light in a dark world.
In life, it is never the powerful that change the course of human history. Rather, it is when communities of people decide that their lives must be elevated, lived differently, lived better. It is when communities gather in assemblies and join in conversation, shared wisdom and knowledge. It is when those conversations instill in us a sense of a higher purpose, a vocation to change things, to transform the world around us. Change materializes when people decide that there is something more, that the life of the possible becomes the new standard. It lives and breathes in the bodies and aspirations of those groups of people who have decided that there is another way forward.
Join the Conversation